Damaged or decayed teeth can cause pain and embarrassment. These conditions require prompt treatment.
Dental crowns can cover damaged or decayed teeth to provide a stronger bite and more pleasing smile.
At Navid Family Dental & Associates in Peabody, MA, our dentists provide durable and natural-looking dental crowns. Are dental crowns right for you?
When referring to oral anatomy, the crown of a tooth is the portion that is visible above the gum line. Dental crowns are restorations that either partially or fully cover this part of a natural tooth. Crafted from biocompatible materials like metal, porcelain, or zirconia, crowns are tooth-shaped and can be supported by natural teeth or dental implants.
Dental Crowns at Navid Family Dental & Associates
At our dental practice in Peabody, MA, our dentists and dental professionals have decades of experience providing patients with dental crowns. Our practice was established in 1982 and we enjoy providing care for multiple generations of families.
If you have a tooth with significant damage, or a missing tooth, dental crowns might be the right choice for you. Nitrous oxide and oral conscious sedation are available.
To learn more about the treatment options available at our practice, we invite you to schedule a consultation with our dentists today by booking online or by calling:
(978) 532-5550
Dr. Navid is an excellent doctor who is very knowledgeable, who listens to you and cares about his patients. He does not recommend work you don't really need, which I love! I would definitely recommend this dental practice for all your dental needs.

View On Google
I love Navid's dental practice. Dr. Navid is great doctor who is passionate about his work in dentistry and very knowledgeable! I have a fair amount of job to be done and does his job like no others. Dr. Navid put a bridge and he noticed it's not a good fit, so he ordered another one better. And I m thankful for that!
I would recommend this dental clinic for those who is looking for a dentist . Dr . Navid is excellent choice.
I also have the best hygienist Janet , she always does extra for cleaning tough spots !
And the staff is very nice too!!! Please, come there and give them a chance!!!
View On Google
The Dental Crown Procedure
In most cases, patients can expect to complete their treatment in two office visits. Treatment steps typically include:
CEREC Technology & Same-Day Crowns
At
Navid Family Dental & Associates
in Peabody, MA, we are committed to using the most
modern technology and techniques
available in dentistry. To that end, we often make use of an advanced crown-milling machine to make temporary crowns, and sometimes permanent crowns, that naturally fit into our patients' smiles. Our
CEREC machine
can precisely craft a crown in the span of one dental appointment, which can
save our patients time and money
. While a CEREC crown may not be the best treatment option for everyone, we are happy to make this convenient option available to as many patients as possible.
Have been going to Navide Family dental about 3 years now, when I first started going I faced an uphill battle due to negligence on my part, but a great plan of attack and regular cleanings and corrections have be whistling again. Great Dentists!! Dr. McDuffee is fantastic - does great work painlessly and very professionally

View On Google
I started going there since 2017. They are very nice and very flexible on your schedule as well as insurance. They always remind me of my cleaning schedule and do the check up and share all the data with me. One of things I like the most, when I was working with Dr. Navid was the fairness in the evaluation and prioritizing what needs to be done first. Plus the quality of work was awesome, he pay attention to the finest detail.

View On Google
Crowns and Dental Implants
Our Peabody dentists and periodontist have extensive experience with implant dentistry. Dental implants are a great treatment option for patients with a missing tooth. They are titanium rods that replace tooth roots and serve as support for restorations like crowns, bridges, or dentures.
When a patient is missing a single tooth, or a few non-adjacent teeth, the restoration attached to an implant is often a dental crown. Our implant-supported crowns are made of natural-looking porcelain that restores the appearance of your smile and the strength of your bite. We provide both temporary crowns to cover the implant while the gums are healing, and permanent crowns that can last for decades.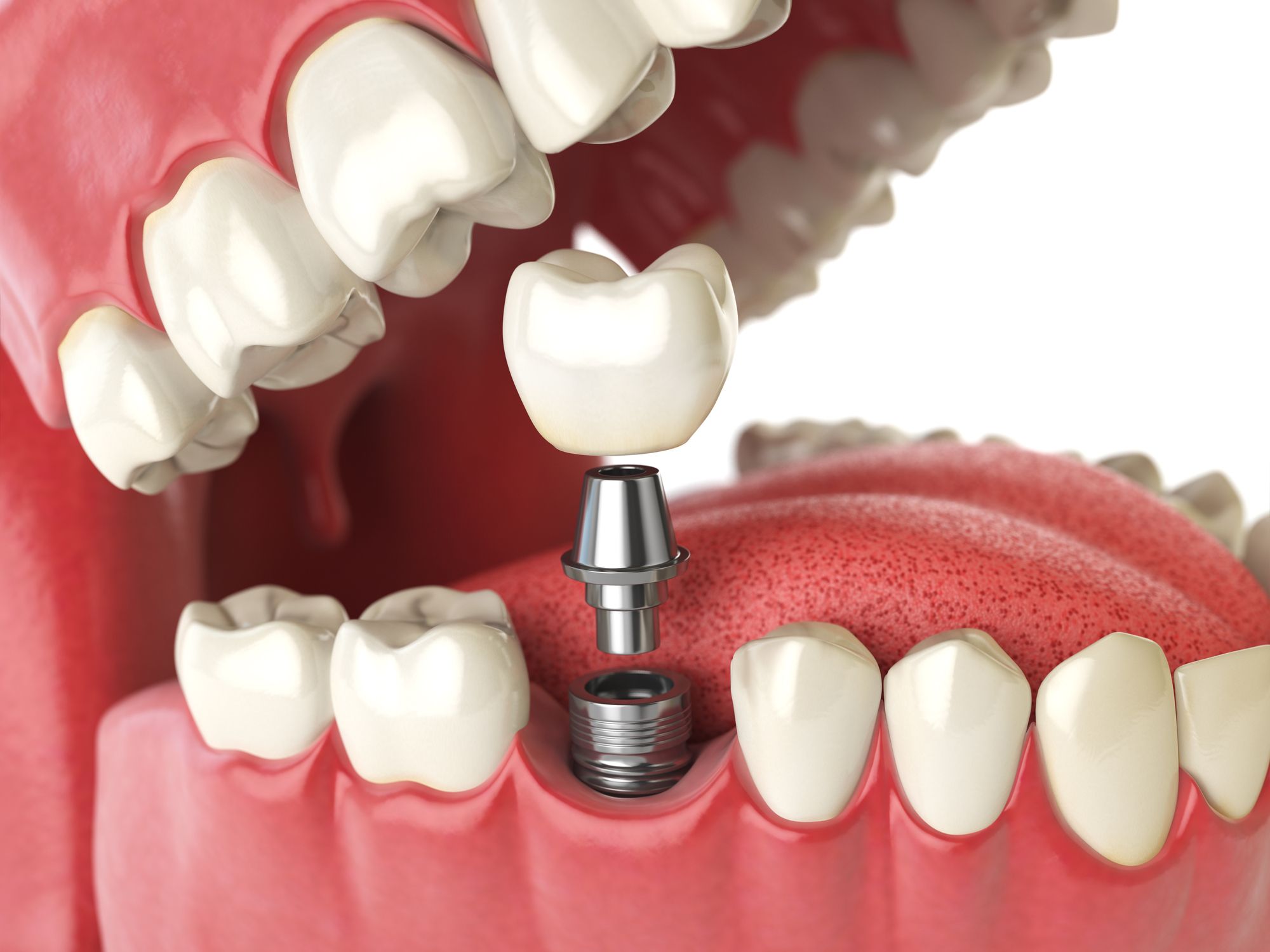 What Do Dental Crowns Cost?
On average, the cost of a crown at our practice can range from $500 to $2,000. We offer financing through CareCredit® and LendingClub® to help patients cover out-of-pocket costs. Because of the durability and longevity of dental crowns, most patients agree that the investment is more than worth the cost.
Navid Family Dental & Associates
At Navid Family Dental & Associates in Peabody, MA, our dentists, periodontist, and dental hygienists provide superior dental care to our patients and their families. Our dentists are affiliated many professional organizations, including:
The American Dental Association
The Massachusetts Dental Society
The Northshore District Dental Society
The American Academy of Periodontology
To schedule an appointment or request more information, please contact us online or give us a call at (978) 532-5550.