What to Expect during Your Dental Implant Surgery
During dental implant surgery at our Peabody, MA, practice, our doctors will surgically insert small titanium posts into your jawbone, where they will function as artificial roots supporting custom restorations. Drs. Shahram Navid and Justin Cifuni specialize in dental implant placement and will use their expertise to ensure your surgery is as comfortable and efficient as possible.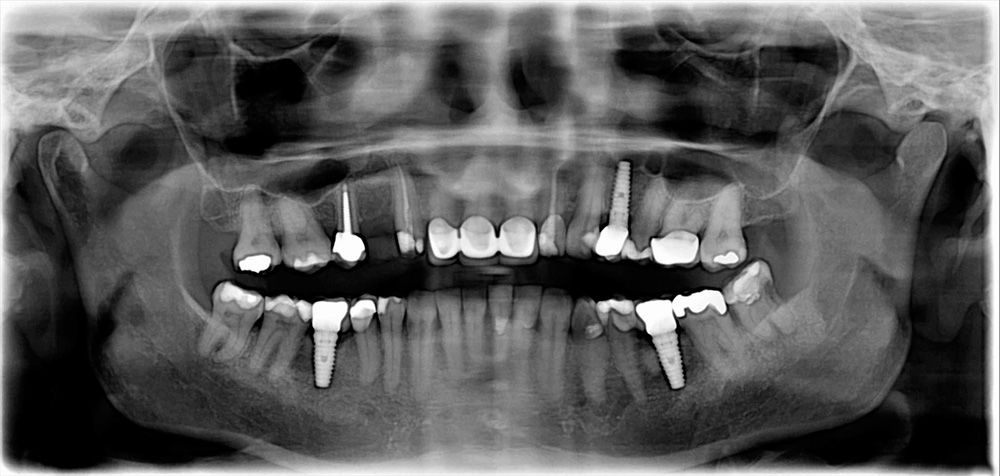 Before Your Dental Implant Surgery
The first step is treatment planning. To gather all necessary information, we will see you for an initial consultation at our office. During this visit, your doctor will review your health history to make sure you can safely undergo treatment. Your teeth, gums, jaw joints, and surrounding structures will be assessed. In addition, we will evaluate the health and density of the jawbone. Discussing your personal concerns with you in detail, your doctor will design a customized dental implant treatment plan to meet your needs.
Dental Implant Placement Process
The day of your procedure, you will be escorted to a comfortable treatment room where our team will begin preparations. Patients undergoing dental implant surgery can expect five basic steps:
Anesthesia: To numb the treatment area and make you comfortable during your procedure, local anesthesia will be administered. Sedation can also be given, if desired, to induce a state of relaxation and help alleviate anxiety.
Incision: Once you are comfortable, a small incision will be created in the gums. This allows your doctor to access the jawbone and prepare it for your implant.
Preparing the jawbone: A small pilot hole is created in the bone using a specialized dental drill.
Placing the implant: Once the site is prepared, the implant is carefully placed into the jawbone.
Sutures: Finally, the incisions will be closed using surgical sutures. In most cases, the sutures will dissolve on their own in a few days.
If you are receiving All-on-4 implants, you can receive your restoration immediately after surgery. However, if you are receiving a traditional implant, you must wait for the implant to become fully integrated with the bone tissue before receiving a restoration. This process is called osseointegration, and it can take four to six months.
Drs. Navid and Cifuni specialize in dental implant placement and will use their expertise to ensure your surgery is as comfortable and efficient as possible.
What to Expect during Recovery
Immediately following dental implant surgery, patients can anticipate some degree of tenderness and discomfort. These normal side effects can be controlled with over-the-counter pain relievers. In some cases, your doctor may prescribe pain medication as well. Swelling may also occur within the first few days. To control swelling, apply a cold compress to the external jaw in 20-minute increments for the first 24 hours.
Once the implant has integrated, the abutment (a small connector device) can be placed. This can be performed in a single office visit. The gums may need a couple of weeks to heal before the restoration can be placed.
Contact Us to Learn More
If you are interested in restoring your smile with dental implants, we can help you understand what to expect every step of the way. To learn more, contact us online or call our office at (978) 705-6898.